Business Consultants (BCon) has partnered with sustainability experts since 2010 to support "Sustainable Management.".
"Sustainable management" reflects the achievement of a "sustainable state" in three dimensions — the environment, society and economy. The aim is to incorporate the "Sustainable Development Goals (SDGs)" into business strategy and to execute these effectively. By promoting a fundamental understanding of "Sustainability" and "SDGs" BCon enables clients to realize their true potential.
About sustainable management
Sustainability means a state of continuity. In a corporate context, it means managing in a sustainable manner in all three dimensions: the environment, society and the economy.
The world is faced with global scale problems including disasters caused by global warming and extreme weather, the drastic depletion of natural resources, poverty, inequality, and conflict. If these problems worsen, there is a risk that people's lives will be profoundly affected, and not just the economic activity.
This sense of crisis has led to changes in the flow of funds. While investment in companies that are addressing environmental and social issues is growing, companies involved in businesses that have a negative impact on the environment and society, such as fossil fuels and weapons of mass destruction, are also actively seeking investment. The world is moving inexorably towards a sustainable society. Businesses can no longer afford to ignore this.
Society is now at a major turning point. BCon believes there is an opportunity for offering innovation against the backdrop of this change to help companies transform and survive. If companies consider a survival strategy for the next 20 to 30 years and practice sustainable management, this will lead to the creation of new value.
BCon helps companies that are committed to sustainable management to create sustainable strategies and to execute these effectively.
BCon has created a strategic alliance with NGOs with a strong track record of success in helping organizations. The NGOs that BCon has been partnering with have been conducting research and discovery studies on sustainable management mainly in Scandinavian companies for more than 30 years.These partnerships enable BCon to serve their expertise and know-how to Japanese companies.
With BCon's key strength in organization development technology, we would support client transformation for sustainable management.
SDGs and sustainable management
In 2015, all 193 member countries of the United Nations approved and adopted the Sustainable Development Goals (SDGs) at the Sustainable Development Summit held at the United Nations headquarters. The SDGs consist of 17 objectives to be achieved by countries around the world by 2030 to address global challenges and to create a sustainable society. Achieving the SDGs requires a partnership between national governments and the private sector. Many companies are already practicing sustainable management, thereby growing their businesses as well as responding to social and environmental issues.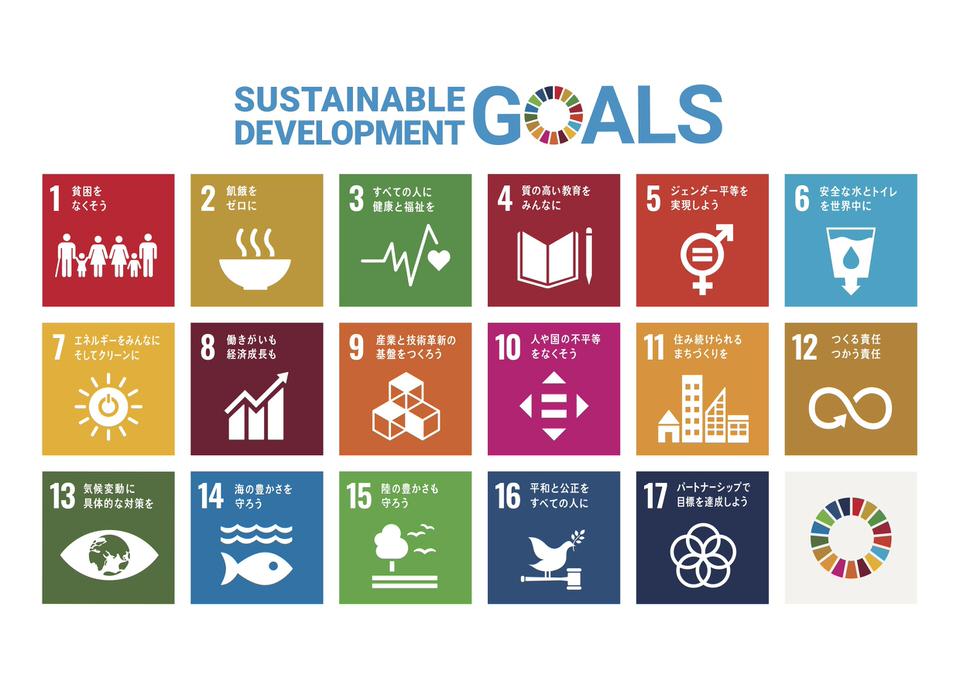 BCon's sustainable management concept and framework takes account of the SDGs (Sustainable Development Goals) enabling understanding of the SDGs' 17 goals in an integrated system.
Partners
To support its clients' sustainable management activities, BCon has formed partnerships with leading experts who have been engaged in the study of sustainable management for many years.
International NGO: The Natural Step (TNS)
Founded in 1989 with offices in 10 countries, the Natural Step is an NGO that supports the formulation of visions and strategies for a sustainable future based on environmental, social and economic perspectives.
TNS has developed a framework for sustainability and now has over 1,000 practitioners sharing its methods and expertise. It has established a strong track record of supporting hundreds of global organizations and communities to achieve sustainability. Support from BCon and TNS enables companies to realize sustainable management.
Future-Fit Foundation
Future-Fit Foundation is a non-profit organization headquartered in the United Kingdom. "It protects the possibility that humans and other life will flourish on Earth forever."
The Future-Fit Business Benchmark, developed by the Foundation, is a KPI that outlines scientifically-based actions that every company should take to achieve sustainability, regardless of the type of product or service.
Professor Karl-Henrik Robèrt
Founder of The Natural Step. Professor of Strategic Sustainable Development at Blekinge Institute of Technology in Sweden. He was awarded "The Blue Planet Prize" – The Ecology Nobel – in 2000.
Based on extensive discussions with scientists and company managers, he has advocated Four Principles of Sustainability. These principles are the foundation of sustainable management.
Global Compact Network Japan (GCNJ)
GCNJ was launched in December 2003 as a platform to advocates sustainable development. It is the local network in Japan of the United Nations Global Compact (UNGC) .
UNGC is recognized by the United Nations General Assembly as a network organization collaborating with various UN agencies and institutions. BCon is an active member and participant in these organizations.
Case studies
Kyoto Coop: Formulating a sustainable strategy with the next generation

Since its establishment, Kyoto Co-op has utilized the SDGs concept as its business foundation , while recognizing the greater need of business strategies being sustainably incorporated. In 2018, it decided to develop sustainable strategies, together with BCon, which was engaged in the reform and establishment of human resources and training systems.
Company internal initiatives
"Sustainable picture diary" Parent and child event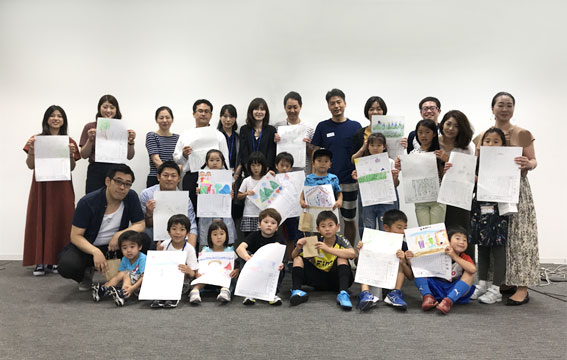 This is the ' Draw, Write & Laugh Together Family Event' with sharing the dream world to exist in the future.
"This event was held for employees and their children to raise awareness on the concept of sustainability.The children's free imagination, hopes and future aspirations serve as inspiration for setting the company's Management Goal. "
BCon SDGs Family Day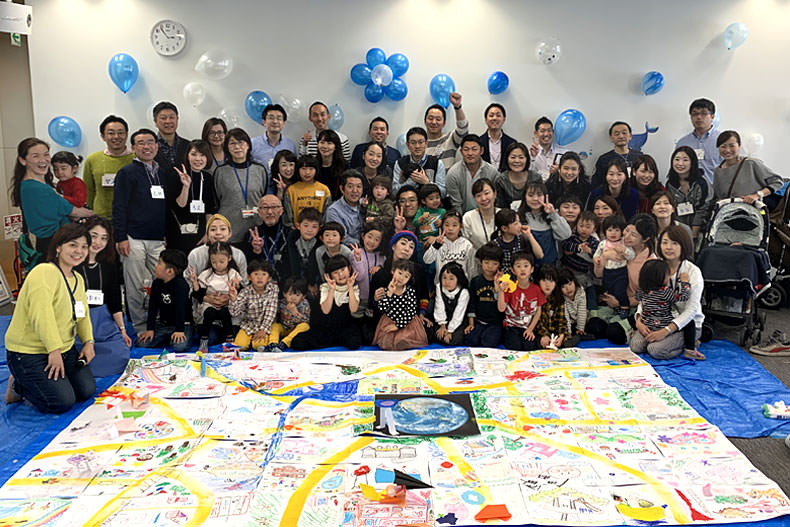 "The SDGs Family Day' was held for BCon employees and their families for a stronger bond with their children and a Better Future
The concept of ""sustainability"" and ""SDGs"" have not been featured much in everyday life. The employees' families had fun and gained an insight into sustainability and the SDGs, as well as benefited of a live demonstration from BCon through various sessions on how these principles apply in real life. "
BCon Solutions
We create optimized solutions tailored to our clients' needs.
Let's see how we can help you.
Contact Us