We support the creation of vibrant and effective organizations, and the development of outstanding talents.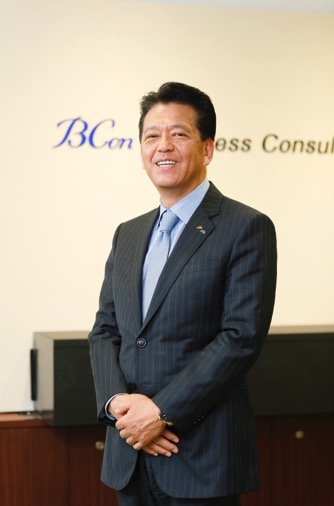 Business Consultants was established in 1964, when the first Tokyo Olympics was held, with the aspiration to "change the education of corporate managers in Japan".
For over 50 years, we have been supporting and developing our clients' organizational capabilities and cultural transformation. To complement our commitment to our clients, our mission statement "creating vibrant and effective organizations, and the development of outstanding talents'' is a true embodiment of our spirit.
We believe that even with rapidifying changes in the world, these will continue to be the element on which organizations build upon to ensure their sustainability.
A vibrant and effective organization is an organization in which its talents have successfully increase its productivity, allowing them to improve the alignment between senior management, leadership and strategy/organizational management teams. This shared vision will lead to an agile organization that is quick to adapt to change. By constantly challenging ourselves, can we then be truly successful.
In addition, "outstanding talents" are those who contribute to the growth of an organization by enhancing the value of their work according to environmental change and achieving the best result by collaborating with others in order to keep bringing about innovation. In order to develop such talents, it is necessary to create an organizational culture that works hard with ambition, and leadership is essential for this purpose. Now is the age in which planned and continuous human resource development is required.
At the heart of every great organization lies its people. As your transformation partner, we are committed to not only create an organization with rich social capital within your ranks, but also to grow them to be excellent players within their field.
Many organizations are facing rapid changes in their environment. We can no longer operate an organization without taking into account various changes such as global environmental and social sustainability crisis. In order to achieve both business growth and a sustainable global environment and society, organizations and individuals working there are also required to change.
To ensure that our clients remain competitive in this ever-changing landscape, we have further enhanced our services to include support for innovation in achieving sustainable management, and organization culture through the cultivation of your organization's key talents adaptability and resilience.
We would like to thank you for your patronage for more than 50 years, and look forward to your continued support.